1986 – 2020: Ugandan Music Through the Years
Photo: Unknown
2020-02-04T08:54:12Z
1986 is a year that many a Ugandan remembers for varied reasons – politics, entertainment, sports or otherwise. In football, Diego Maradona's crafty handball eclipsed the month-long aesthetic advent of the Mexican wave to hand the sport's most coveted prize to Argentina. In East Africa, a third-world country had a brand-new decorated guerilla at its helm in Yoweri Museveni; a man who the world initially saw as the mascot of new leadership on the continent.
A year that began in political turmoil ended with one of the greatest music albums Ugandans will see in a long time: a Christmas-themed music album that had classic songs such as Merry Christmas, Zuukuka, Tumusinze, Ssekukkulu, Gloria, Anindiridde and Katujaguze. Behind the creative genius was a certain Philly Bongoley Lutaaya.
Ever the one to stand out, he'd go on to adopt a unique spelling for his name, preferring a shorter version of his Ngonge clan name (Lutaaya) with a single "a", while the extra "y" to Bongole made his new name sound similar to Tabu Ley; one of his musical influences.
Lutaya followed up his massive success with another a 1987 album – Born in Africa; an album that had a 29-year old Nigerian-born Swedish musician in Dr. Alban (Alban Uzoma Nwapa) eating out of his palm and producing a song of his own by the same. Lutaaya's Born in Africa album was co-produced by Sten Sandahl, the then director of the Swedish National Concert Institute; a music-supporting state foundation that ran the record label Caprice Records.
On the album were the classics: Nkooye Okwegomba, The Voices Cry Out, Tulo Tulo, Naalikwagadde, Philly Empisazo, Entebbe Wala – all household songs – and the little-known En Festi Rinkeby (Swedish for a Partyin Rinkeby). It was an album that would have latter-day renowned musicians take turns to record renditions of different songs on the same: Jose Chameleone, Juliana Kanyomozi, Bebe Cool, Bobi Wine, Nubian Lee, and Iryn Namubiru among others. Initially received with skepticism, Lutaaya's bold disclosure of his HIV status would precede his demise on December 15, 1989.
1988 saw the continued eminence of seasoned musicians in Dan Mugula salongo, Christopher Ssebaduka, Freda Sonko, Livingstone Kasozi, Fred Masagazi, Baligidde, Abuman Mukungu, Gerald Mukasa, Sauda Nakakaawa, Matia Luyima, Herman Basudde, Frank Mbalire, and Livingstone Kasozi.
With a career that started in 1968, Dan Mugula's best songs span half a century, the most recent of which was Abagagga Bantgumye (2017). His influence on the industry would go on to inspire generations that joined the industry decades later, with Mesach Ssemakula recording a remix of Ntongo, a classic song that Mugula originally recorded in 1970.
1989 was the year of Afrigo Band. This was the year in which they released what would turn out to be one of the greatest music albums; the 1989 Volume 8 album (Afrigo Batuuse). On it was Afrigo Batuuse, a signature song whose creative genius was a certain Deo Mukungu, himself mentored by a trumpet-loving father who initially did not want his son to face the same challenges that had dogged his career. In the end, passion prevailed overprotection, and the result was the music legend in Mukungu.
Afrigo Batuuse was the album that had big hits such as Speed Controlle, Mundeke, Twali Twagalana, Emmere Esiridde, and Saawa Yakusanyuka. Today, Moses Matovu remains one of the few last men standing from a dream music lineup that featured a collection of legends in Godfrey Mwambala, Tony Sengo, Charles Sekyanzi, Kabuye Ssemboga, Fred Kigozi, Albert Atibu (Amigo Wawawa) and Paul Sserumaga.
The dawn of the 1990s heralded the arrival of new entrants onto the music scene. An emerging Paul Kafeero began to stamp his authority in Kadongo Kamu, his Kulabako Guitar Singers going on to tussle it out with established veterans such as Fred Ssebatta and his Matendo band. The height of their battle for supremacy would later see them adopt stage names that each camp considered fancy; with Kafeero adding "Prince" to his name after Fred Sesebatta had adopted Lord Fred Ssebatta as his official stage name.
This was the decade that served us with yet another immense music talent in Umar Katumba and his band Emmitoes, his signature baritone shining bright in songs like "Twalina Omukwano," "Drums of Africa" and "Fa Kukyolina.
Katumba would go on to work with other budding and established talents of the day like Carol Nakimera, an accomplished singer and composer in her own right whose 1985 hit song "Omusujja" remains the signature theme music for popular local FM station Radio Two (Akaboozi) FM's morning sports program: Omusujja Gwemizanyo ("sports fever").
After a protracted deliberation, Nakimera eventually produced an album whose copyrights she unknowingly sold to unscrupulous producers for peanuts. The bout of the resulting frustration eventually saw her quit music for poultry farming.
Joining Carol Nakimera in the jostle for a pie of the entertainment fanbase was a string of young musicians in Kezia Nambi, Fred Maiso, Kads Band, Rasta Rob (Photo below), and Menton Summer among others. This was the decade that saw a fresh-faced Ragga Dee (Daniel Kazibwe Kyeyune) announce his arrival as the new kid on the block, having started out in the late 80s.
He later started a band outfit that he called Da Hommies, together with Jenkins Mukasa and MC Molar Messe. The trio were later joined by Iryn Namubiru in 1995. Ragga Dee did not enjoy the fruits of his sweat until his 1994 ground-breaking hit, Bamusakata, hit the airwaves. His five years of toil were beginning to pay off.
Deserved honorable mention must be made; of yet another timeless artiste in Elly Wamala, aptly Nicknamed "Evergreen" for his music and style never faded. He holds the record for the first Kadongo Kamu song ever recorded on vinyl – the ageless Nabutono – recorded in the 1950s.
A collection of his music was subsequently redone by a string of millennial musicians that included, among others, Viola (1974); redone by musicians Geosteady (Geoffrey Kigozi) and Dennis Bitone. Originally recorded in 1998, Ebinyumu Ebyaffe was later redone by rapper Don MC (Donald Rugambwa Rutaisire).
Wamala's other notable works included Welcome Pope Paul (1969) and Akaana Ka Kawalya (1974); the minuscule pick from the 60+ songs that he recorded over a 50-year career.
The 90s was the era that blessed us with nouveau pop talents such as Brenda Z'obbo, Bob Bashabe, Steve Jean, Roger Mugisha, Peter Sematimba, Simon Base Kalema, Lillian Butere, Jenkins Mukasa, Terry Divos, Jimmy Bageire, Rasta Rob and Shanks Vivi Dee (Photo below). This crop of artistes epitomized the influence of American culture that later led to the proliferation of rap, pop and ragga music genres in the industry.
On a sad note, this was the decade in which Herman Basudde, the man whose most famous songs were the classics Bus Dunia and Mukyala Mugerwa, died in a grisly road accident in circumstances similar to the referenced allegory in his song: Bus Dunia.
The tail-end of the 90s would see Ragga Dee make an attempt at reinvention, experimenting with different genres such as reggae, ragga, soukous, and kwaito. A generation of industry entrants on the scene was in the offing. It was only a matter of time before the advent of new genres and new faces hit the scene.
This was the decade that saw the birth of what we now know as band music. Responsible for nurturing artistes such as Mesach Semakula, Geoffrey Lutaaya, Ronald Mayinja, Roy Kapale, Harriet Kisaakye, Catherine Kusasira, Irene Namatovu, Stecia Mayanja, and Haruna Mubiru, the formation of Eagles Production effectively gave birth to a new genre of music toward the turn of the century. Other notable artistes in this category included Mariam Ndagire, Mariam Mulinde, Betty Mpologoma, and Queen Florence among others.
But before all this could unfold, a somber start to the millennial decade had the music industry lose no less than six artistes in quick succession: Carol Nakimera, Paul Katende (Ebonies), Sarah Birungi, Cissy Nakku, and Afrigo Band's Amigo Wawawa. Elly Wamala (2004) and Paul Kafeero (2007).
In the same period, the Chaka Demus/Pliers influence on the local industry simply refused to wane. This was the era of duets, collabos and performing duos; an era that saw General Mega Dee (Amos Kigenyi) and Menton Kronno (Vincent Kibondwe) shine bright in a partnership that would bless us with a collection of music albums such as Nze Ndeka (1999), Omukwano gwo (2000), Beera Nange (2001), Ekiri mu bbeere (2002) and Wasiwasi (2003).
The 2000s would not be all gloom as the industry had more-than-welcome additions. This was the decade of musical groups, boys and girls alike. Strutting their stuff at DV8, Klear Kut, a hip-hop outfit began to rise in prominence; their style mainly resonating with the urban youths of the time. In their ranks, the group composition had rappers Navio (Daniel Lubwama Kigozi), Papito (Habib Abdul Hussein), The Myth (Tom Mayanja), Langman (Abba Lang) and JB (Jonathan Leslie aka J-baller).
Mind, Body & Soul, their first album, was a big success and would go on to top Hip-Hop chats in East Africa. This was the album that spawned songs like All I Wanna Know (featuring Juliana Kanyomozi) and Superstar (featuring Bebe Cool).
The dusk of 1999 had had Juliana Kanyomozi and Iryn Namubiru team up to form the pioneer millennial Ugandan girl group that they called I-jay, gliding under the parental tutelage of Hope Mukasa and Steve Jean's Fenon Records. Like the rest of the groups that sprang after them, J-Jay could not run for long, eventually trading the partnership for solo careers.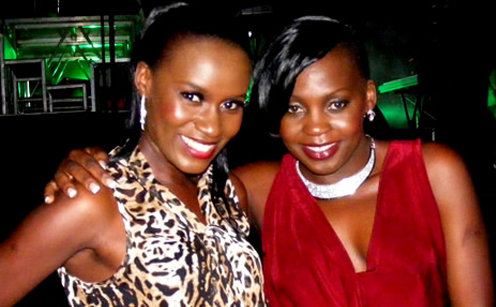 Juliana and Iryn were only the picks of the Fr. Damian Grimes generation of Namasagali products and their cronies who would go on to change the face of the entertainment industry. The other notable alumni of this entertainment colossus of yesteryear include Benon Mugumbya, Peter Miles, Ronnie Mulindwa, Vampino (Elvis Kirya).
In 2004, The Obsessions, a female-dominated group that initially started out as dancers, then took the industry by storm, reveling in a unique style of performances that combined music and dance. Their breakthrough was spurred by Nod Your Head, a hit single that had youthful crowds eating out of their palms. In their ensemble was Ronnie Mulindwa, Michael Kasaija, Natasha Sinayobe, Cleopatra Koheirwe, Sharon O, Brenda Nambi, Jackie Tumusiime and Hellen Lukoma. They would later be joined by a host of others such as Sheba Karungi, Daisy Muber, and Fatuma Gulam.
Closely following their footsteps were the Dream Girls, another girl-group that had been started in 2003 and would go on to win a Pearl of Africa Music (PAM) Award the following year. They had songs such as Genda Okole, Nsaanuka, Weekend and Jiggy; the most prominent members of which were Leila Kayondo, Renah Nalumansi and Anita Tushabe. The sudden departure of Leila and Renah in 2007 spelled the group's demise.
In 2004, the Coca Cola Popstar winning trio of Jackie Chandiru, Cinderella Sanyu (Cindy) and Lillian Mbabazi were brought together to form Blu*3; yet another girl group that enjoyed initial success until Cindy's acrimonious departure in 2008. The demise might have taken longer, but the countdown had started. Blue*3 was known for the pop songs: Hitaji, Burn, Frisky, Tomalaako (featuring Ragga Dee), Nsanyuka Naawe, Ndibeera Nawe, Nkoye and the blockbuster collabo with Goodlyfe: "Where You are".
Four years later, another girl group had sprung up. At their ephemeral peak, Viva Starts once had, in its ranks, Jacky "Swing Swaga" Katushabe, Sarah "America" Nangendo, Sauda "Toto" Nakato, Racheal Nakasaga and Sara "China" Baku. With a couple of hits to their name, Chilli Girls had a promising start to their career until Universal Entertainment, the company that had signed them, closed shop in 2011.
Universal Entertainment had been Rao Mohan's brainchild. His sudden loss of interest in music and the other challenges he faced meant that the string of girl groups he had taken on could not carry on. The girl-group under his management was called "The Cyclones" and had, in their ranks, singers Esther Akankwasa, Lisa Namubiru and Pie B (Prossy Bulyaba).
More and more girl groups would continue to rise and fall in similar fashion, the most prominent of which included former Obsessions deserters HB Toxic (Hellen Lukoma and Brenda Nambi), Wafagio (who first rebranded to Krystal Babes before they folded).
While all this happened, something else had been cooking. A couple of years before the curtain came down on the 90s, a couple of ambitious upstarts had independently endured 12-hour bus trips to the cold streets of Nairobi as they sought for career breakthroughs. Moses Katumba Ssali – or Bebe Banton – as he preferred to be called then, was one of them. As anyone would probably have guessed, Bebe had been inspired by the Jamaican dancehall artiste Buju Banton.
It was in Nairobi that he would meet Joseph Mayanja, going on to form a situational friendship that would them return as Bebe Cool and Jose Chameleone respectively. Bebe Cool went on to team up with Bobi Wine to form Firebase Crew while Jose Chameleone started Leone Island, riding the crest of a successful Bageya album in 2000 to build a fanbase. For a long time, the trio ruled the industry in a trident of dominance that saw them constantly referred to as the "Big Three." until the emergence of Chameleone's former protegees in Radio and Weasel, in 2008.
The Big Three would go on inspire a whole generation of singers, dabbling in varied music styles that spanned across and beyond the continent; the most predominant of which came to be called Kidandali, typified by a signature danceable beat and oft-shallow lyrical content. Perhaps the local equivalent of bubble-gum music. The rest of the styles were usually fusions of existing styles – Kwaito, Soukous, ragga, reggae, zouk and flashes of Rumba.
Shades of this influence remain apparent, to this day. It's the reason the industry still has genres like dancehall being done in a mishmash of lingua, both local and adulterated mimicry of Jamaican patois. It's the reason we've had lyrics like "Bolobi ndenge nini bana Congo" (Chameleone, in Beyi Kali) or "Natomoni miso na ngai na likolo namoni te" (David Lutalo, in Ujuwe).
It's the reason we have patois ambassadors like Peter Miles (Peter Kanyike), Beenie Gunter (Crescent Baguma), Bebe Cool, Ziza Bafana (Moses Kasendwa), Raba Daba (Faisal Seguya) and Weasel (Douglas Seguya).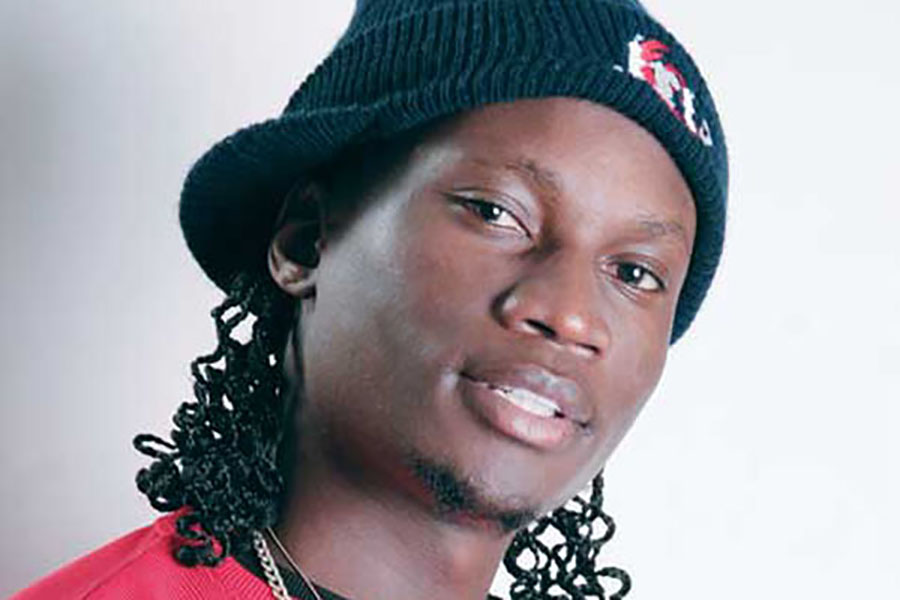 Bobi Wine, Bebe Cool and Jose Chameleone acquired cult status, overshadowing established industry veterans while mentoring budding artistes in the process. Immediate mentees of the time included artistes like Master Parrot (David Sifayo), Toolman (Fredrick Kibalama), Buchaman (Mark Bugembe), Kid Fox (Stephen Kiggundu), Sweet Kid (Moses Sserwadda), Black Boy, Red Banton (Tony Lubega), Weatherman (RIP), and a few others.
Each of the three had a unique impact on the industry. Jose Chameleone literally forced the industry to recognize the importance of lyrical finesse and depth; what with his regular rhyming song-theming that had his music make inroads in the industry.
His finesse remains apparent in more than a dozen albums to his name so far: Bageya (2000), Mama Mia (2001), Njo Karibu and The Golden Voice (2003), Mambo Bado (2004), Kipepeo (2005), Shida za Dunia (2006), Katupakase (2007), Bayuda (2009), Vumilia (2010), Valu Valu (2012), Badilisha (2013), Tubonge (2014), Wale wale (2015), Sili Mujjawo (2016), Sweet Banana (2017) and Champion (2018).
After a second-consecutive PAM Awards Artiste of the Year award (that came with five million prize money), he was said to have remarked that he now saw the prize money was beginning to look like an annual paycheque.
Bebe Cool fostered the rise to prominence of songwriters at a time when everybody thought an artiste was only worth their salt if they wrote their music. Through him, we got to know people like Chizzo, Black Skin, St. Andrew, Nince Henry and scores of others. His biggest influence in this respect, so far, remains "Love You Every day", the 2015 Magnus Opus that had featured musical input of no less than four songwriters. He gave upcoming producers like Rinex and Eno Beats the platform they needed to rise to prominence.
This was the generation that gave birth to Showbiz in Uganda. While Bebe Cool became the mind games expert, Bobi played the academic and edutainment card. They set the foundation for the latest crop of musicians – musicians who commanded some respect in society. Artistes who had gone to school and chosen music. Bobi Wine's Music Dance and Drama (MDD) played a role in this. He was the guy who inspired every graduate to follow their passion.
At 26, he'd already acquired some valuable property in Magere. For a while, the media couldn't have enough of it while Bebe Cool, now a sworn rival, continued to be taunted for not owning property worth his stature. Showbiz had fully taken root in the entertainment industry. Erstwhile low on Showbiz, the world soon came to know that Jose Chameleone had accumulated some wealth of his own. Every single acquisition an artiste owned became their status symbol. Artistes acquired cars and held veiled pressers to showcase their might. The latter part of the 2000s would see the industry's influence transcend entertainment and into other spheres.
Artistes joined politics, directly or otherwise, starting with the contingent of Artistes who were hired by the ruling party of the time to drum up support in the run to the 2016 General elections; in a campaign-drive code-named: "Tubonga Nawe". This would be the springboard for Bobi Wine, barely 12 months later, as the 35-year-old trounced a hoard of competitors – both state and otherwise – to claim the Kyadondo East Parliamentary seat in 2017.
He joined fellow artistes Judith Babirye (Buikwe, Woman) and Kato Lubwama (Rubaga South). Today, the industry sees more artistes expressing political interests in the respective home areas; artistes that include, among others, Jose Chameleone (Mayorship, Kampala City), Godfrey Lutaaya (Kakuto), Khalifa Aganaga (Rubaga South), Dr. Hilderman (Mawokota), Ronald Mayinja (Gomba East) and Mathias Walukagga (Masaka Municipality).
On the international scene, the external influence of our industry was most our award-winning exports in George Okudi (KORA Award, 2003), Maurice Kirya (RFI Discovery award, 2010), Joel Ssebunjo (Visa Pour la Creation, 2010) and Eddy Kenzo (BET, 2015), Bebe Cool (AFRIMA), Irene Namatovu (AFRIMA, 2018) and Sandra Nankoma (AFRIMA, 2018) among others.
Perhaps one could say a decade is too long to be devoid of sad news, and 2010-2019 was no exception. In 2013, Martin Angume lost the battle to kidney, liver and lung complications, while Akay (2015) and Mowzey Radio (2018) succumbed to injuries sustained in nasty, separate bar brawls. While a controversial motorbike accident claimed little-known Ziggy Wine's life in 2019.
The close of the 2010s decade would see yet another new crop of artistes. Sheebah Karungi hit her peak, often leaving spellbound crowds melting in awe of what looked like a sudden rise to musical stardom. And the man responsible for her meteoric rise? Jeff Kiwa, the seasoned music manager who had also handled Jose Chameleone, Akay and the Goodlyfe duo Radio and Weasel.
By the time the sun set on the 2010s decade, the industry had grown into a diverse ecosystem that also had new entrants and new styles. In 2017, Wycliffe Tugume, the artiste better known as Ykee Benda traded his Chemical Engineering qualification for a music career. Today, we live in the era of Fik Fameica, Rickman, Vinka, Sheebah Karungi, Nina Roz, Spice Diana, A Pass, Fresh Kid and a host of hundreds of musicians.
Several industry generations since the first of the sweeping changes happened to a post-war entertainment industry, the conveyor belt of Ugandan music remains on an eternally revolving journey, withering challenge after another, and churning out new faces, methods, and industry dynamics.
[Story by Dan Atuhaire]