This Sh'd be Proof Enough that Am The Main Man Behind 'AMAASO' Song -- Pallaso
Photo: Unknown
2014-07-14T03:13:31Z
Pallaso hopes you can now know the truth after releasing a photo of himself directing the video of his song with Radio and Weasel and his long time friend and singing partner The mess titled 'Amaaso' . About a month ago, he told the media that he did the biggest part on the song but this lacked proof as the song was done from the states.
MORE : Download "AMAASO" by Pallaso, Radio and Weasel on Howwe Music
He also said he produced the song but the beat was refined by producer Washington to make the song fit within the market in Uganda. There is no doubt Pallaso directed and produced the video.
Does any body still question who directed and produced the Amaaso music video ??? Well here is a picture during the making with Pallaso behind dat camera !!! Thank God for all my Talents !! - Pallaso
-- The image below shows him behind the camera capturing clips for the video.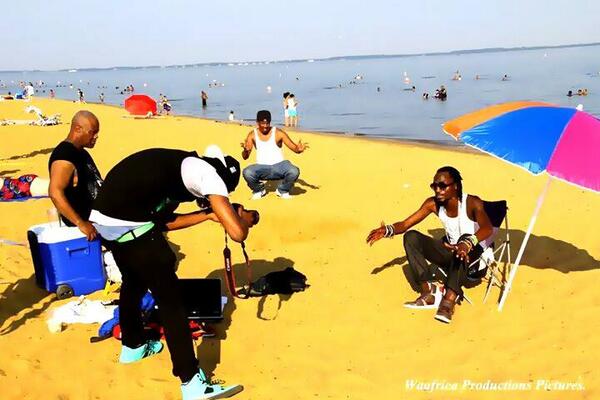 'Amaaso' Behind the scenes. Pallaso shooting the video.
---
WATCH THE VIDEO BELOW
---
Follow us: @HowweEnt on Twitter | Howwe Entertainment on Facebook
Howwe Entertainment is your #1 Source of Ugandan Entertainment News, Lifestyle, sports, showbiz and Gossip, And your reliable source of good music in Hip hop, RnB, Dancehall and Ragga